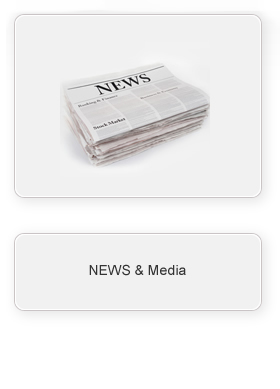 News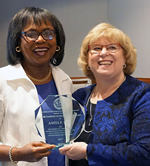 2017 - Anita Hill receiving the 2017 McGarvah Award from TAANA President Randi Kopf. Brandeis University Article Read More
2017 - Law & Health Care Program at Maryland Carey Law, Alumni Spotlight: Randi Kopf '89 Article Read More
2015 - Ms. Kopf will be giving statewide programs in Maryland for the Risk Management Department of the Medical Mutual Liability Insurance Society of Maryland, "Social Media and Technology Use in the Medical Office" to explore the use of Social Media, healthcare technology and a myriad of electronic devices and equipment used in healthcare practice today and to develop office policies to identify its use and manage its related risks.
Oct. 10, 2014 - "Do You Know When a HIPAA Business Associate Agreement is Required?" a presentation at the TAANA 33rd Annual Meeting in Las Vegas for non health lawyers to identify when their client's work requires a HIPAA Business Associate Agreement.
March & April 2013 - Randi Kopf is quoted in the following articles of Medical Practice Compliance Alert and online published on FierceEMR (http://www.fierceemr.com) Editor, Marla Durben Hirsch

"Inadequate Business Associate Agreements Subjecting Practices to Legal Risk"

"Clinic Avoids Liability for Nurse's Texting of Patient Information"

"HIPAA Business Associate Compliance by EHR Vendors Not Optional"
June 2011 – "Extortion, Theft, Fraud & Other Liabilities Associated with International Outsourcing of Protected Health Care Information", Chesapeake Nurse Attorneys, Inc.
November 2010 –

Talk at Maryland State Bar Association: Debunking HIPAA Urban Myths
Oct. 2010 – "Impact of Healthcare Reform and HIT Implementation on Health Care Providers", George Washington University Hospital, Coalition for Environmentally Safe Communities – How the ACA act will impact on physician practices
September 2010 – PAHCOM "Legal Issues of the EHR & HITECH Act"- What providers need to look out for under the HIPAA amendment the HITECH Act
Additional Media featuring Randi Kopf
APMA News
ASTRO News
BNA HealthLaw Reporter
Cardiology Insider
Fibromyalgia Frontiers
Health Information Compliance Insider
Health Leaders
Law School for the Public, Maryland, Public Television
Managed Care Contracting & Reimbursement Advisor
Medical Economics
Medical Waste News
Medicare Compliance Alert
MGMA News
OB-GYN Practice Management
Occupational Health Management
PAHCOM News
Pediatric Administrator Reimbursement & Compliance Insider
Private Payment Watch
The Baltimore Sun
The Daily Record
The Entrepreneurial MD
The Virgina Nurse
WGTS Radio, Washington, DC
WRQS Radio, Washington, DC